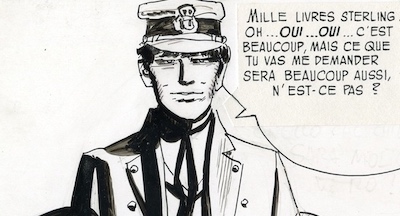 We are starting 2021 with a new interview with a long time collector and comic art fan!

The "What if" is a special section from our Notebook which allows a collector to express his tastes and point of view in a few questions.

This time it's lsu38's turn to answer 2DG's "What if"

Visual : Hugo Pratt.