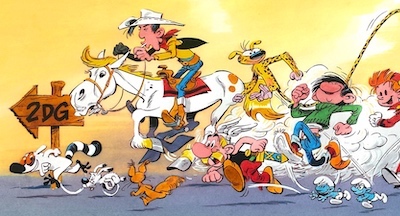 2DGALLERIES has been up for nearly seven years now and, more than ever, brings together comic book fans from all over the world.

As a guided tour in the collections, we made a selection of artworks added to the site, year by year, since its creation.

Let's start this virtual exhibition with the year 2013, enjoy your visit!