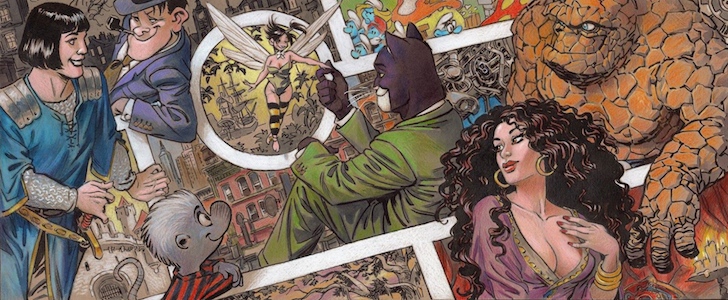 2DGalleries is an independent community website dedicated to Comic Art collectors and enthusiasts.
The platform is meant for fans to share their collection, improve their knowledge and get in touch with other Comic Art lovers.
We provide high quality tools and resources to manage and exhibit collections in an elegant way, with no advertizing around artworks.
Over 100k artworks are displayed in members collections and 2DG is daily browsed by thousands of fans.
Signing up is fast and free, so do not hesitate to join us!