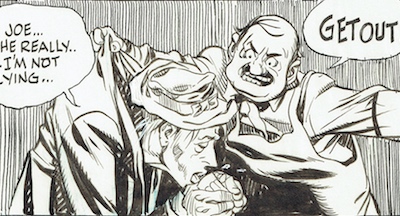 From to
Comic Art Factory is currently dedicating an exhibition-sale to Will Eisner :

"Without a doubt one of the most memorable, influential and acclaimed graphic novels of all time, Will Eisner's "A Contract With God" is beloved by fellow artists and readers alike. Arguably the first modern graphic novel, it revolutionized the comics world when it was first published in 1978."

This will be the very first time a selection of original comic art from this legendary Will Eisner book is exhibited and offered for sale in Europe.