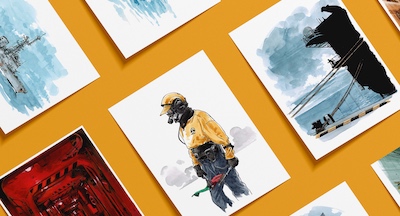 From to
With this exhibition CollectorBD plunges you into the world of illustrated reporting through the amazing work of Titwane, French illustrator and cartoonist.

Titwane won the France Info prize for news and reportage comics in 2018 for Brigade des mineurs and the New Republic prize at the BD BOUM festival in 2020.

Originals from these albums will be offered for sale.