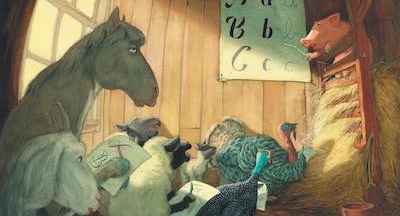 From October 15th, a retrospective exhibition will highlight the art of Quentin Gréban at MARC by HB.

Quentin Gréban has now published over 80 books translated into 40 languages. His latest publication has sold over 300,000 copies and he has just released an adaptation of George Orwell's book Animals Farm.

On this occasion, a masterpiece paying tribute to Eugène Delacroix will also be unveiled. This monumental artwork will be the first in a series of tributes by Gréban to the great masters of painting!