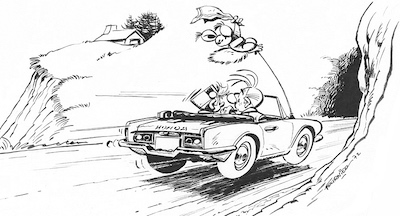 From to
Bd Enchères is holding its annual prestige sale on Sunday 28th February in Liège.
Two sales on the same day: dedicated to Hergé in the morning and to original comic and and illustrations in the afternoon.

Several original comic strips and illustrations will be auctioned from 3pm, also available online on Drouot Online.