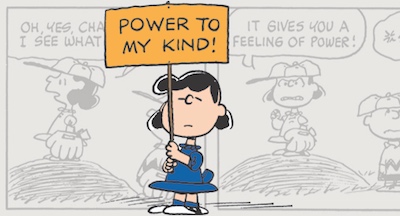 From to
The year 2020 marks the centennial of the passage of the 19th Amendment in the United States, which granted women the right to vote.
In honor of this historic anniversary, the Charles M. Schulz Museum and Research Center celebrates the leading lady of Peanuts, Lucy Van Pelt.

Lucy! Fussbudget to Feminist features original Peanuts artwork, never-before-seen material from the Museum archives, and much more.