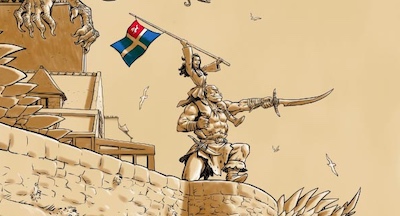 From to
Jerôme Lereculey learned to master the art of comics with Michel Plessix, Lucien Rollin and Patrice Pellerin.
Today he is a reknown artist with several published albums, recognized for his inking skills and sense of narration.

For this major retrospective exhibition, the A la marge gallery will be showing selected strips and illustrations from his "Arthur", "Golias" and "Wollodrïn" series, as well as from his album "Sept voleurs".