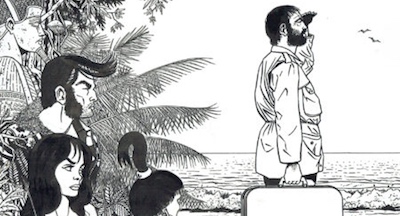 From to
The Comic Art Factory gallery presents the original strips of Dominique Hé.

Student of Jean Giraud, pre-published in Pilote and Rock'n Folk (Voyages), then in "Métal Hurlant" (Marc Mathieu), Dominique Hé has created more than forty albums since his debut in 1976.

This is the first exhibition-sale of the artist in over 40 years of career.