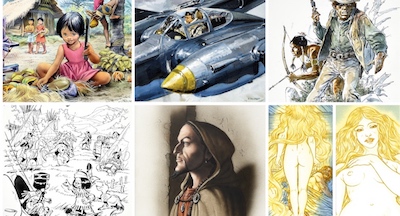 From to
Next auction sale dedicated to original comic art organized by Coutau-Bégarie will take place on July 18th from 1:30 pm.

The public exhibition of the lots will take place on Friday 17 July from 10.00 am to 7.00 pm and Saturday 18 July from 9.30 am to 12.00 pm at the Deux6 gallery, 66 avenue de la Bourdonnais in Paris.

A cocktail will be served on Friday at 6.30 pm.