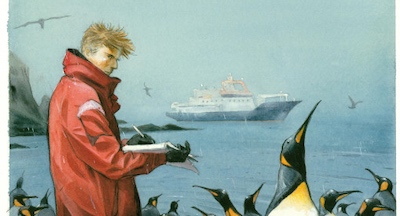 From to
Starting this October, the Belgian Comic Strip Centre presents an exhibition dedicated to the work of Emmanuel Lepage :
"Emmanuel Lepage, of Breton origin, embodies the artist eager to travel, meet, discover and share. He took his readers to South America via Terre sans mal and Muchacho, then began to draw a report after discovering Antarctica.
From there, among other things, he released Voyages to the Islands of Desolation, A Spring in Chernobyl and the Moon is white."